Smart.Happy.Money 11: What do we do when panic sets in?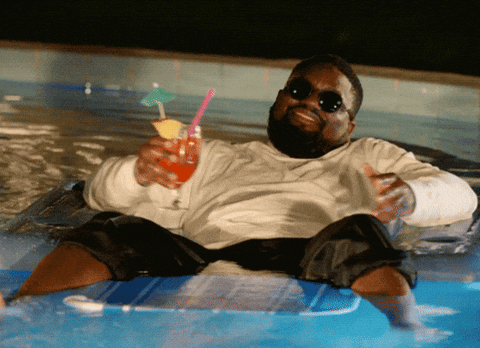 I am writing this in the middle of a trading day where the ASX has dropped around 3%, which is a huge one day move, this follows a 4% drop on Wall Street. I have been following the news throughout the day and I was prompted to write a quick blog about it.
First of all, let's re-visit our philosophy behind investing.
One of our key goals when it comes to investing is to invest, not speculate. We invest for the long term and it is days like today that remind us why.
A 3% fall on one day may seem like something huge, but we have to remember that over a 5 year period, todays move will not even show up on a chart. Long term investors, who have set up portfolios according to their risk profiles, must expect times like these. It's a time to take a breath, a time to keep an eye out, but to go about your day as usual. A fall like this may provide your fund manager an opportunity to purchase a stock they have been watching at a discounted price, and that could be great.
I also wanted to quickly talk about the media. When I woke this morning to news on my phone about the fall in the US, I saw a story that had a picture of blood dripping of the screen. Words like nightmare, biggest drop ever (which it is not), people looking horrified. These pictures are there to make you click on the link, not to describe what is actually happening.
The media does not exist to give sound financial advice. They exist to get clicks and sell advertising. This, as much as everything else is worth remembering when you see stories about the 'Armageddon'
Let me leave you with these thoughts. Our economy is good and growing, the global economy is growing, the US is strong. A good diversified portfolio will ride this volatility and come out the other side.
Let's all take a breath and have a great day.
Ben Graham-Nellor is an advisor, coach, blogger and speaker who has worked in the financial services industry for over 15 years.
BGN Financial Management Pty Ltd is a Corporate Authorised Representative 468796 of Professional Investment Services Pty Ltd AFSL 234951 ABN 11 074 608 558 www.centrepointalliance.com.au
The information in this communication has been prepared on a general advice basis only. The advice has been prepared without taking account of your specific objectives, financial situation or needs. Accordingly, you should, before acting on the advice, consider the appropriateness of the advice having regard to your objectives, financial situation and needs. In cases where the advice relates to the acquisition, or possible acquisition, of a particular financial product, you should obtain a Product Disclosure Statement (or other relevant information statement) and consider such document before you make any decision about whether or not to acquire the product. For these reasons, it is imperative that you seek advice from your financial adviser before making any investment decisions.